Testimonials
To say that Mimi is "good at her job" is an understatement. She is simply phenomenal. My husband and I were first time home-buyers. We felt clueless and overwhelmed. We had had 2 bad experiences with other lenders and were frustrated. Mimi was recommended to us by our realtor. The first time on the phone with Mimi, and I was put at complete ease. She was the lender for us! She is an amazing communicator: if she said she was going to do something, she did it. If something was taking longer than expected, she made sure we knew why. If I was overwhelmed, she could put my mind at ease and make sure I knew exactly what was going on. She moved mountains for my family and made sure we closed quickly. I am completely satisfied and my expectations were more than exceeded. I have already told people about her. And I will continue to do so as long as Mimi is in this business!
Mandi Forester
League City, Texas
I still can't get over how amazing Mimi is!! A friend referred Mimi to my fiancé and I after having a difficult time with another mortgage company. I gave Mimi a call one day and the rest is history. She got to work on our file almost immediately and I knew that this experience was going to be way different than the last one we had. She was always there to answer any questions we had. She's always a text or phone call away. We finally got to meet her in person at our closing (yes, she comes to closings!!) and my fiancé and I felt like we were meeting up with an old friend. Mimi, thank you for making our first home buying experience an amazing one!!
Envoyé Myers
Houston, Texas
Mimi and her team were absolutely the best! I had tons of problems with my credit, but with her and her team's guidance I was able to resolve a couple issues and we were able to secure a home loan at a competitive rate. I really loved the quick response on the homes we saw as she gave us an estimate of what to expect and what the expenses would be on our monthly mortgage. From the beginning to closing, absolutely phenomenal. Her dedication, commitment, transparency and clarity gave us a peace of mind. Thank you Mimi!
Joel Benavidez
Houston, Texas
Mimi was very informative, great to work with, very responsive, and provided great rates
Brandon Hostutler
Baytown, Texas
Mimi has been a pleasure to work with. Very professional, knowledgeable and responsive. She made the entire process quick and easy. I highly recommend Mimi and I look forward to working with her again.
Roxanne Aranda
Houston, Texas
I lost my Mother in July and I lost all hope, but my Mom sent me Mimi Montgomery. She was very helpful and professional. She made the process less stressful. I referred some of my coworkers, and when they're ready, they're calling Mimi.
Earnest Murray
Rosenberg, Texas
Mimi Montgomery is the best loan officer out there! She is avaialble at all times of the day, always responsive to Clients needs and questions and is also ectremely personable. She is a masterclass in professionalism and efficiency as she works on your case to get you the right loan that fits your financials. You will be in the home that you want because Mimi knows how to make it happen and get you there FAST! Thanks for everything MimI!
Chad Peterson
Pearaland, Texas
Mimi Montgomery was absolutely amazing!! I never had a loan process move so quickly and so smooth. Her response time was within minutes or seconds at getting back to us with answers to our questions or concerns we had regarding the purchase. I would recommend her to anyone looking to get the job done right with no lag time. My brother was also looking to purchase. I told him Mimi Montgomery is a must!! He is now working with her too. Hands down best in the area.
Jennifer Nair
League City, Texas
Mimi Montgomery was very kind and very helpful. Thank you for all your hard work!! I am really happy!!
Farzana Shamsuddin
Houston, Texas
Mimi and the team have been amazing to work with! Mimi really did an outstanding job making sure everything was finalized properly and on a timely manner. She really treated the process as if it were her own. I appreciate all of the hard work and dedication. We will only use Mimi and her team in the future!
Kelsey Mullane
Porter, Texas
Mimi and her team are amazing. Response time to questions was immediate. Jumped through scheduling hoops and got me cleared to closed in only a couple business days. As a first time homebuyer, I wouldn't have wanted to deal with anyone else in this endeavor. Highly recommend!
Max Reedy
La Porte, Texas
I've always heard that buying a home can be one of the most intimidating and stressful situations you face, full of difficult decisions and many unknowns. With Mimi, I never felt overwhelmed or afraid of the process! When I first met with her, I went into her office expecting to leave with a plan, thinking I was only "near" where I needed to be to buy a home and with work to do. I'm a teacher and a single mom, so my budget and savings had me feeling like home buying was a goal I was working toward, but nothing that I would soon be doing. I was realistic in my meager financial situation, and I was really hoping that I could get some direction and guidance on what steps I needed to be in a better situation. I sat down, and Mimi pulled up my information and told me about programs I had never heard of! I left her office with hope of buying sooner than I could have expected, a month to be exact, and the reassurance that this was her area of expertise and that I was in good hands. She held true to her promise that I would be fine, and one month later, I purchased the home of my dreams. She and her team worked around the clock to meet my seller's short deadline (including a processor that worked on my file from his hospital bed and a ride-along from Mimi to the Child Support office for documentation!), and I never felt alone or worried, knowing they had my back. What should have been one of the hardest situations of my life was actually one of the most exciting and enjoyable, thanks to Mimi's gift for what she does. If you are even thinking you might want to buy a house, go see Mimi and find out how much closer you are than you could have imagined! I never would have thought I was ready, but here I am, owning a home!
Stephanie Gants
League City, Texas
When I talked to Mimi, my realtor and I were blown away... I hate tooting horns, but Mimi really was exceptional. So much so that she earned a lifetime client. She made me feel like she was on my team.
Zach Van Deusen
League City, Texas
Mimi and her awesome team made our home buying experience so easy. It had been 28 years since we last purchased a home, and so much has changed. She walked us through every step and answered our many questions along the way. Mimi is like family now and we plan to stay in touch.
Kim Hughes
Nassau Bay, Texas
Mimi was a wonderful person and a joy to work with! She made our home buying experience pleasant and hassle free! She was always there when we needed her, anytime day/night and weekend.
Michael Banister
League City, Texas
I don't know what we would have done without her! She was always there to answer any questions we had and always going above and beyond to help make our dream home a reality. Very friendly, knowledgeable and proactive during the entire process! Loved working with her.
Stacie Banister
League City, Texas
Mimi is wonderful!! We approached her with our game plan and she made it happen. She explored all our options and what was best for us!! Thanks mimi!
Jessica Blount
Dickinson, Texas
Mimi was so helpful! Purchasing my home took longer than expected. Mimi kept in touch, offered advice and answered any question I had. I would highly recommend working with Mimi.
Audra Jesudason
Pearland, Texas
I cannot say enough good things about Mimi and everyone at Efast Funding. Y'all are just amazing!! Although we hated how much paper work went in to buying a home, y'all were the best!! Mimi literally made this process enjoyable and extremely easy. I don't know what we would have done without her. We thought about getting our loan through a bank (because that's what most people do right?) We were so glad we didn't. People at banks don't care as much as Mimi does. She aims to find the best loan for you and works her magic. This woman is amazing at what she does and we are more than happy with choosing her.
Shelbie Hannah
Houston, Texas
Mimi went above and beyond all our expectations. We couldn't have gone through this process without her. Highly recommend.
Devon Hughes
Houston, Texas
My husband and I were in the process of purchasing our very first home and got a quote for closing costs from another lender that were absolutely ridiculous! Mimi came to the rescue and was able to help us finalize our purchase. She is amazing and so responsive (which is very helpful when you're a first time homebuyer and have a million questions!) We have recommended her to our best friends as they are going through the home buying process now and will continue to recommend her to anyone that asks us!
Tiffini Hughes
Houston, Texas
I have never had such a smooth transaction before. Mimi and her team did a great job. They walked me through the process very efficiently and made sure to address all my questions and concerns. Thank you Mimi and thanks for everyone who worked on this deal .
Dr. Seif
La Porte, Texas
Jana Fowler
Dickinson, Texas
WISAM ALUBAIDI
Houston, Texas
Great service, highly recommend.
Felix Lucio
Seabrook, Texas
Mimi is awesome!!! I love working with her. We have closed many transactions together. She always gets the job done. Mimi is very very knowledgeable, and she knows her business. You will not go wrong with Mimi, I rate her a 5 star!!!
Carol Henderson

Mimi Montgomery provided excellent customer service and was there for me every step of the way!
Margaret Hale
Houston, Texas
This was my second home purchase, and I could not have asked for a more pleasant experience. Mimi was there for every step of the way and answered all my questions in a very timely manner. She has a great attitude, is very professional, and great at what she does. I will absolutely work with Mimi again if I purchase another home. Thank you again for all of your help and hard work!
Nick Lawrence
League City, Texas
We are so impressed with the professional service we received from Mimi Montgomery. She is always there for you in the tedious process of securing your loan. We could not be happier! Thank you Mimi for all your hard work. We would absolutely recommend her as the best Mortgage Banker when you are ready to purchase your home.
Anna Wisnoski
League City, Texas
Mimi was great to work with! I will recommend her to anyone purchasing a house!
Kara Bennett
Splendora, Texas
Excellent! Mimi was the best to work with. She was very professional. Very easy to get a hold of and answered all my questions. Made me feel very comfortable with the whole process. I closed 2 weeks before the expected closing date. I will definitely work with Mimi again on my next purchase.
Tony Yeung
Houston, Texas
Mimi was great! She was easy to get a hold of, always willing to answer all my questions, and was on top of everything. I have no doubts that Mimi played an integral role in getting my VA loan processed in less than 30 days; that's unheard of! I wish everybody had the work ethic of Mimi. I know where I'm going next time I need a loan and I know whom I'm referring for anybody that's looking for a home. Overall, amazing service and speed, something that's hard to find these days.
Eric Dulin
Montgomery, Texas
We appreciated the details we were provided throughout the entire process.
Fernando Guajardo
Houston, Texas
Mimi was so helpful throughout this entire process. She made buying our first home a great experience! I would certainly recommend her to everyone looking into buying a home.
Kathleen Hatcher
Alvin, Texas
It was a joy to work with Mimi. She was always available to answer any questions I had. She made sure I provided her with all the documents needed to make the loan process go smoothly & kept me informed of the status of loan.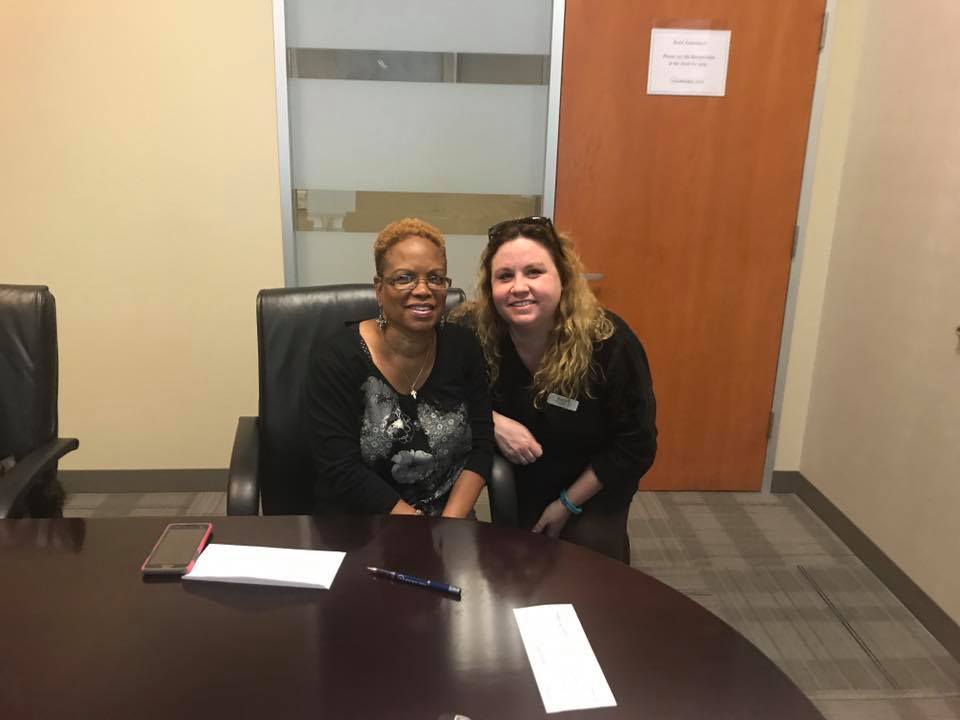 Cheryl Jules
Missouri City, Texas
Mimi Montgomery was AMAZING to work with!!! She was very patient, kind, understanding and very easy to talk to about my loan. Mimi was always there to answer all my questions (even when I felt like it was a stupid question to ask) And I had a few that I didn't understand, but she took the time to explain and made sure that I understood the process of the loan. I must say Mimi made every step simple and less stressful. I would surely use her again and again as my Mortgage Banker because she really made it easy for me to trust her because she was very honest and professional. THANK YOU so MUCH Mimi!!!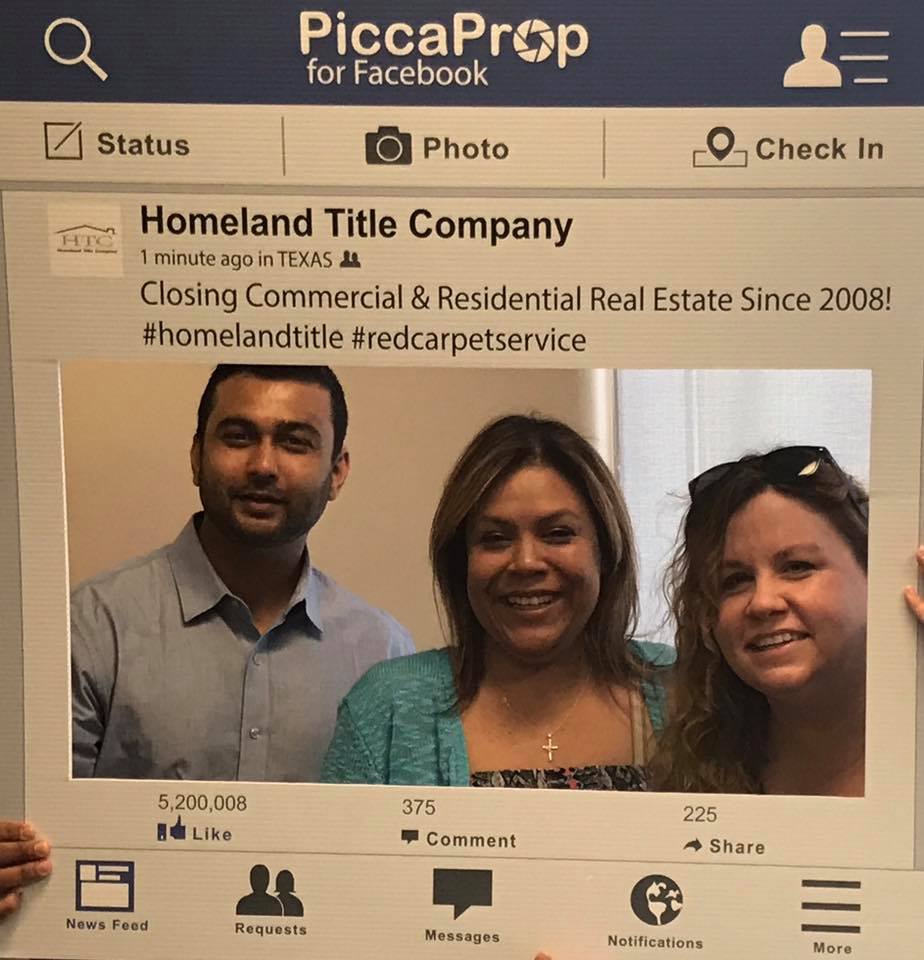 Delia Martinez
League City, Texas
Quick and easy closing. Very knowledgeable and professional. Able to help clients who have challenged credit and provide loans.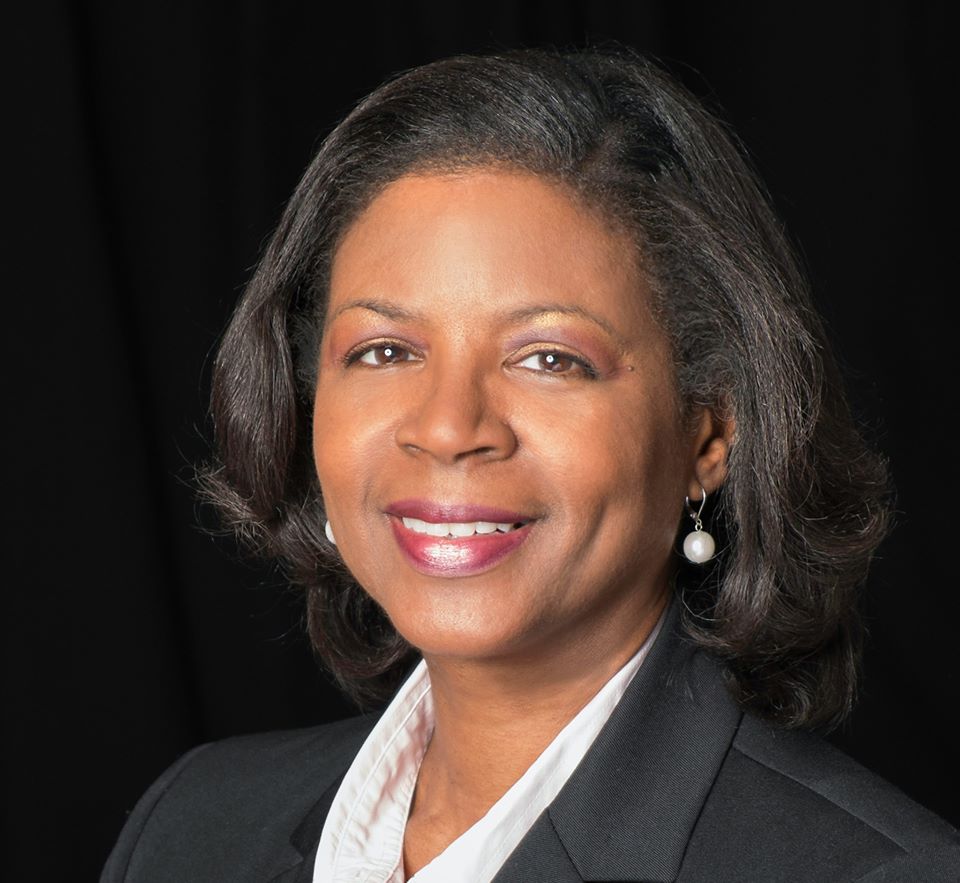 Charissa Lockett Realtor
Missouri City, Texas
I had the most amazing experience!! Mimi Montgomery is phenomenal! Her customer service is impeccable and timeliness of response was always efficient! As a first time home buyer I had many questions and she was always patient and answered every question (even when I asked more than once lol)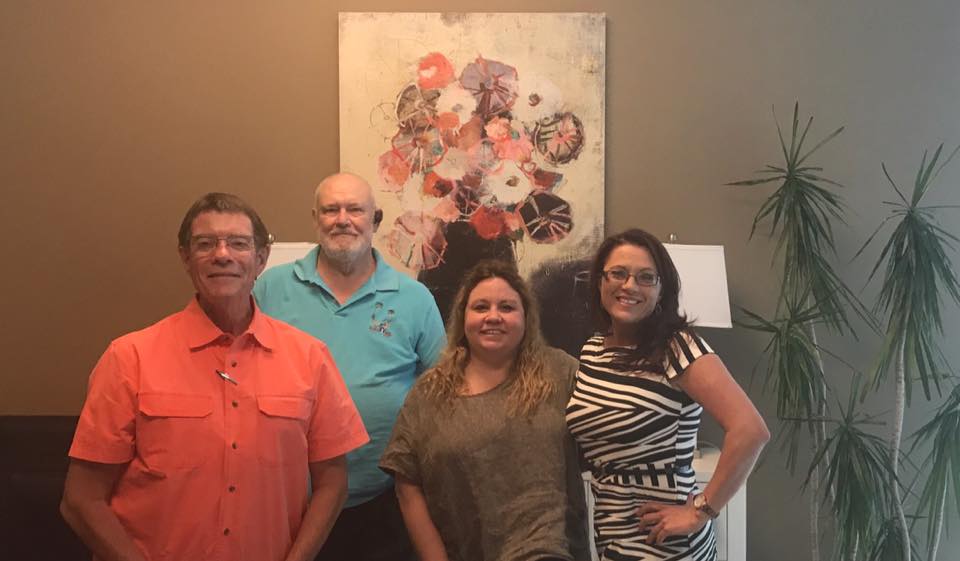 Rachel Duck
League City, Texas
Mimi is my hero! My circumstances were very difficult and she persevered! I closed today on my home and can't wait to make it my own! Thank you Mimi!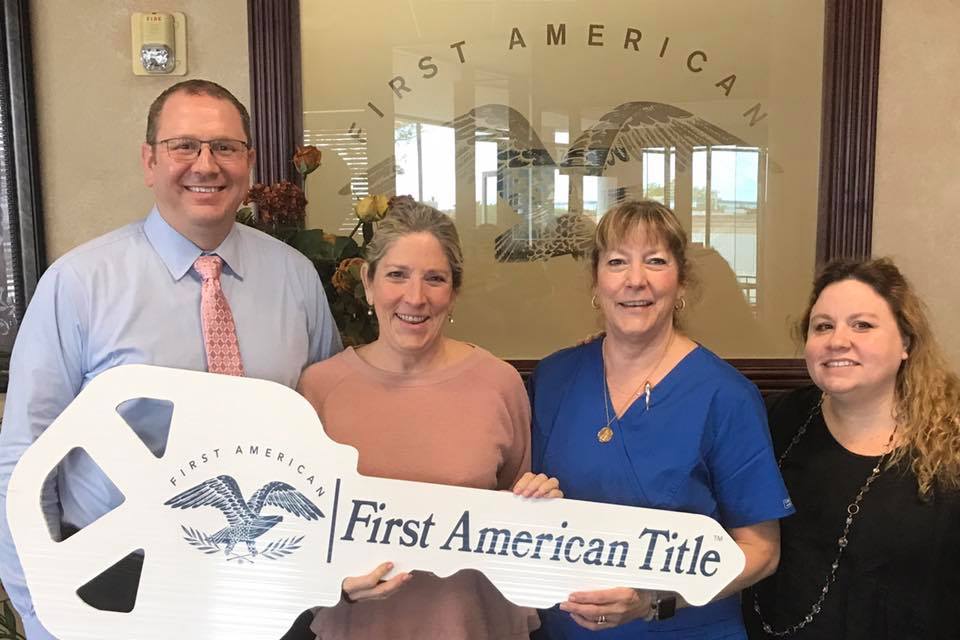 Carmen Green
Dickinson, TX
(Closing) One of my favorite days EVER!!!!!! We love you Mimi!!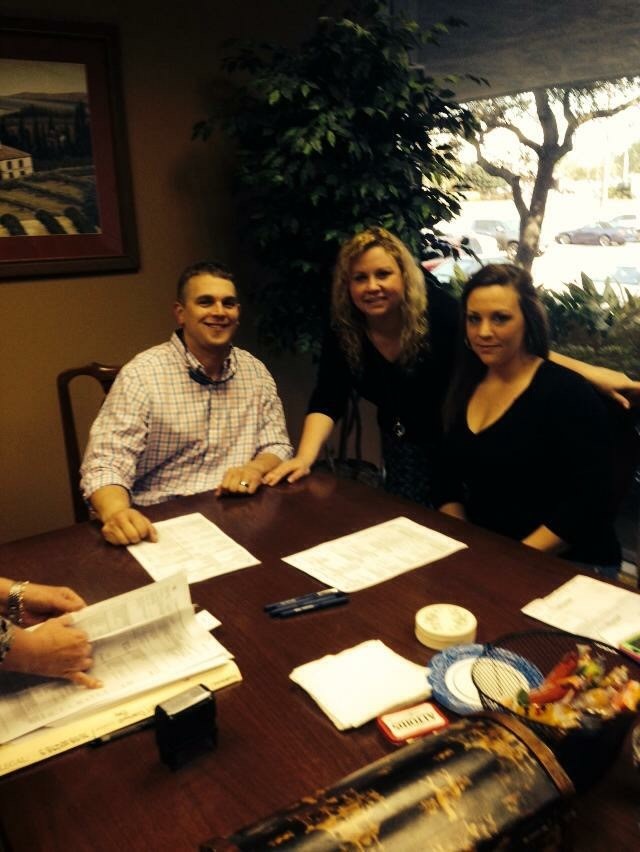 Jessica and Johnny Blount
Dickinson, TX
Thank you so much for helping us with the purchase of our new and first home. Mimi, you did such a great job and put in a lot of hard work for us. We are truly blessed."
McClane Family
Bacliff, Texas
Mimi's professionalism and mortgage savvy creates that winning combination between buyer and real estate agent for a successful transaction-- working with her has been a huge asset for my business.
Lee Overstreet, Realtor
Houston, Texas
Mimi is the first lender I've used who actually returns my phone calls right away. She always makes the time to let me know exactly where my clients stand and what needs to be done to get their loans closed. My clients have all been extremely happy with her service and will refer her to many of their friends because of her integrity and follow through.
Megan Cardet, Realtor
Houston, Texas
Thank you for all your help and hard work. Truly, you're amazing, and I'm so very happy to have found you!! This is a dream come true for me--owning my own home, and you and your wonderful team have made it a reality.
Carol Hagen
Seabrook, Texas
Thank you so much for all of your assistance. The closing was super smooth. I cannot thank you enough!
Cindy Tomasovic
Ferris, Texas
Mimi, You made your own luck with hard work and honesty. You have a real gift at what you do.
Lee Brown
La Marque, TX
Just a note of thanks for your hard work in getting this deal done. You were brought in at the midnight hour and everything came to rest on your shoulders…I truly appreciate your professionalism and your promptness in always responding and the way in which everything was handled. You're truly a gem.
Johnna Little, Realtor
Pearland, Texas
Thank you for all the hard work and dedication!
Matt Ramos
League City, TX
I appreciate all you have done for me and will highly recommend you to anyone needing a home.
Lisa Settoon
Humble, Texas
Thank you for all your help on our new house! I am loving it!
Tera Trevino
Friendswood, TX
Mimi, Thank you so much for your hard work
Matthew Jones
Houston, Texas
Mimi always lets me know my business is important to her. I appreciate her attention to detail and availability.
Jamie Perkins, Realtor
Galveston County, Texas
Mimi is a miracle worker!
Jacki Booth, Realtor
Galveston County, Texas
It has been only 20 days since we wrote an offer and you have us doing our thing at close. I am amazed. I have had others in the lending industry tell me to plan on 30-45 days minimum on FHA (our loan was FHA). I think you should hold classes--because you get it done and within short, comfortable time frames. Thank you for your effort. You made me look really good, and I had no financial worries for my clients
Betty Hodges, Realtor
Pearland, Texas
Mimi- You never had us guessing at what was happening. You called as frequently as the need arose and were always available when I has a question. The whole process went to smoothly and quickly- You did an awesome job, thank you SO much!
Sarah Wells
Houston, TX
Dear Mimi, Thanks for the great service. We love your persistence and that you never gave up! Our new house is amazing.
The Joseph Family
Houston, Texas
"Mimi and Kimberlie Hodgson make a great team. Mimi kept me updated as to the loan status and Kimberlie informed me of the closing progress - they both provided excellent service. Mimi brought a very personal touch and I enjoyed working with her."
Patti Droemer, Realtor
Houston, TX
"The Montgomery Group met and exceeded our expectations. They worked hard to meet our tight closing date, while keeping us informed every step of the way. The entire process was managed very tightly and expediently. Thank you!"
S Kelly
Missouri City, Texas
Thanks to Mimi for all the help. She wasn't the lion tamer, but the lion; she jumped though all the hoops and dealt with everyone's stuff to get us to closing on time. She was fantastic."
John Truax
Alvin, Texas
Excellent service... could not ask for a better Mortgage Banker.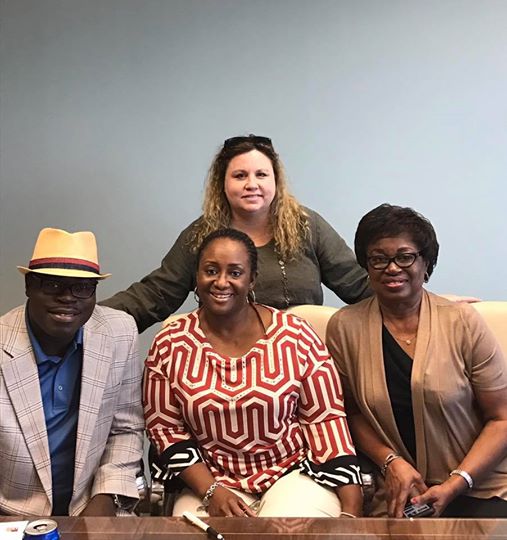 Chartra Avery
Houston, TX
Mimi Montgomery ROCKS! She is very professional, knowledgeable and caring. I recommend Mimi Montgomery for your home loan needs.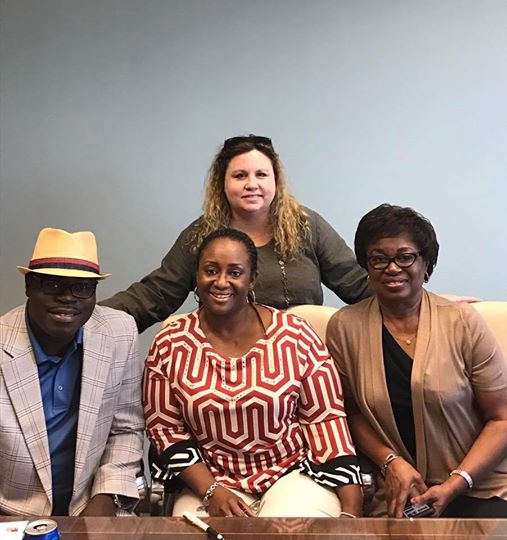 Donavan K. Avery
Houston, TX
Mimi was so great in helping my son and I get his first house loan. It was not the easiest file I know for sure. She always kept us informed and was so helpful. I will recommend her to anyone I come into contact with that needs a mortgage.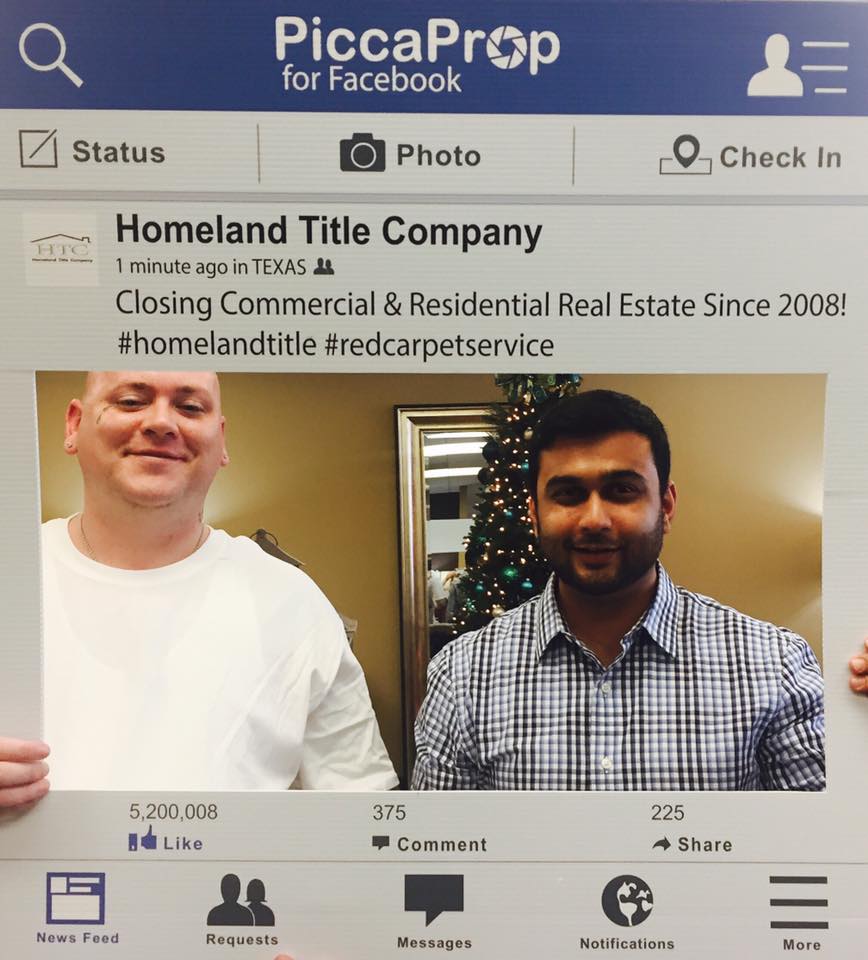 Rebecca HolzapfeL

Mimi is AMAZING! We are so grateful our realtor Curtis put us in touch with her. Buying a home can be so stressful but Mimi will make it a breeze! She's very knowledgeable, hard working and an absolute joy to deal with. She took all the stress off our shoulders and made our transaction go smoothly. Anybody on the fence about who to use will be sold the moment they hear Mimi on the phone. She loves what she does and it shows! We cannot thank her enough for helping us settle into the home of our dreams!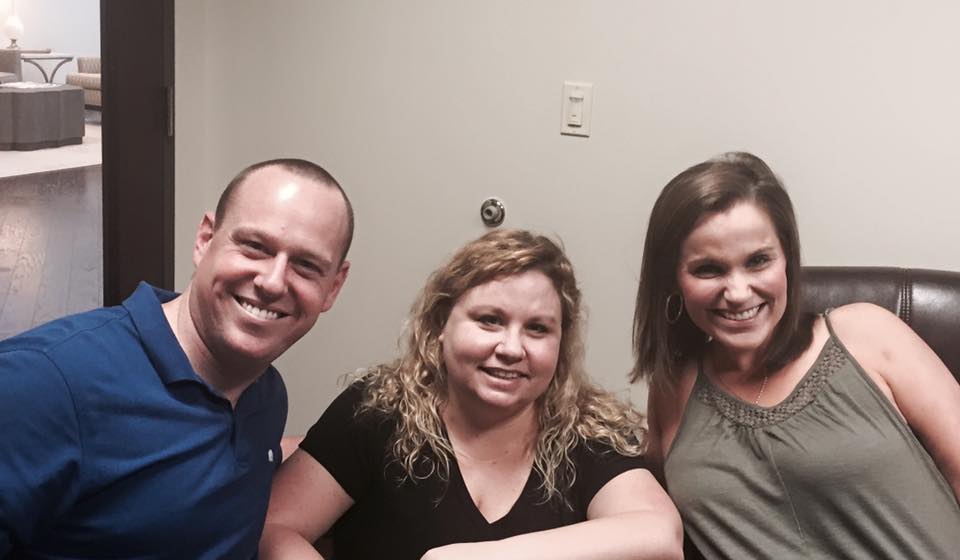 James and Laura Butterfras

Mimi was great in assisting us with our home purchase. She is very honest and straight forward about any changes/ issues during the financing process and works with many different financial institutions to find what best fits your needs. My wife and I are very happy with our purchase and highly recommend using her. Thanks again!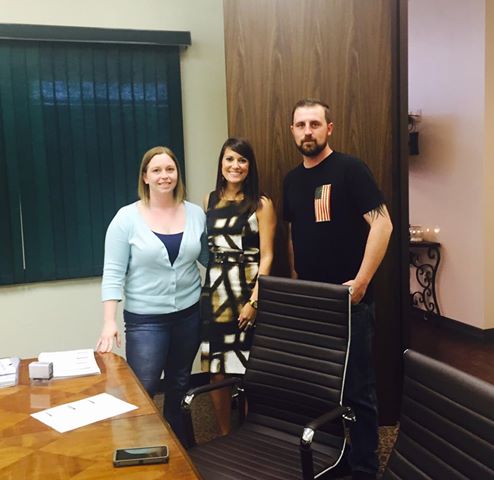 Brian Cis

"Thank you so much for all of your hard work on (my file). I truly do appreciate the part you played in making this happen for me. I will definitely refer everyone I know in need of a home loan to you."
Chana Harding
La Marque, TX
"(We) began working with Mimi in February '08 when we purchased our dream home, and she was great! We now have the pleasure of working with her again in (another) sale. She's the best...and makes everything work out smoothly. We will never lose her number."
Cindy and Joe Guillen
League City, TX
"If more people were like you…buying a home would be (much) easier. Thank you so much…You have been amazing. I was truly blessed to have found you."
Ruth Leal
Katy, TX
"Thanks again for helping us throught the mortgage maze...and for always 'getting it'. We also truly appreciate (your) assistance and guidance."
Dawn Hardwick
Houston, TX
"We are very grateful to have worked (with) and know you. You made owning our dream home possible. I wish there were more mortgage lenders like you around to help people like us."
Natasha and Tim Habili
League City, TX
"Thank you so much! I appreciate everything you have done for us! You always took the time to explain everything."
Bianca Elizalde
Dickinson, TX
"Simply the friendliest, most hard-working lender."
Robert Shores
Dickinson, TX
"We would like to truly thank you for your diligence and expertise in processing both the refinancing of our primary residence and sale of our 2nd home. Due to our personal circumstances we faced a number of unique challenges during both transactions which could have derailed either process entirely or, at the very least, made it extremely difficult. Your positive/helpful attitudes and expertise enabled us to apply creative solutions and work through each of these challenges as they arose in no time at all (if only other banks and mortgage companies were half as knowledgeable and helpful this process would not have to be as painful as it typically is!). We honestly felt like there was no obstacle which could not be overcome. The value and service you offer is exceptional, we would not think of using anyone else when conducting future business. Thank you again."
Gary Dickerson
Houston, TX
"Mimi is a great source of loans and fair treatment, coupled with hard work and honesty!"
Linda Cottar, Realtor
Baytown, Texas
"Thank you for all of your help. You were such a joy to work with, and my family and I appreciate it. If (realtor) wasn't there to link us all, this may have never happened. I would recommend your services to anyone!!!"
LaVette Horace
Humble, TX
"Mimi, thank you very much for getting this one closed, it was a pleasure!"
Chris Lawrence, Realtor
League City
Kim Nickerson
Houston, TX
"Mimi treated me like family. If ever I purchase another home, I am definitely going to contact her again. She made the whole home purchase experience as stress-free as possible. She made sure I was very informed on every decision that I made and kept me up to date throughout the loan process."
Jake Lozano
League City
"I wanted to thank you for the great job you did getting this loan approved. I will definitely recommend you guys to anyone I talk to...hopefully I can return the favor!"
Tom Buse
Wimberly, TX
"I just wanted to tell you and your company, thank you thank you thank you, from the bottom of my heart, because you all made this possible for my family to enjoy our first home! Your hard work and dedication is greatly appreciated! If and when I come across someone looking to buy; you will be the first on my list! God bless you all!"
Crystal Johnson
Texas City, TX
"Thank you Mimi - you guys did a great job...you can count on me to recommend you."
Carla Clark
Friendswood, TX
"Yay for the refi---Mimi is a mortgage rock star!"
Lori Overton
Galveston, Texas
"Mimi, Thank you so very much for your help with our new home. You kept us calm when we were ready to quit. We are extremely happy. Thank you for being so amazing."
The Stringer Family
League City